Prievidza
The oficial site of the Prievidza city
www.Prievidza.sk
Hisotric sites
Engine Depot
Engine Depot
The depot was declared a National Cultural Monument in 2005 at the behest of the Bôbarov Klub, a civil association. The building is located on Bojnická ceste No. 2 on the grounds of the railway station. It was constructed in 1912 – 1913 and expanded in 1938. With technical equipment installed, it is the best preserved building of its type in Slovakia. It significantly documents how railroad building architecture developed and shows the history of this type of transportation in Slovakia.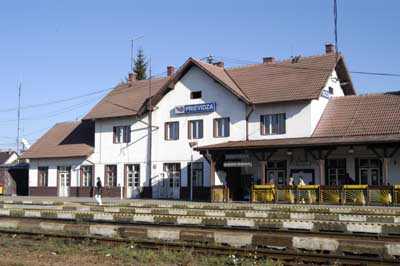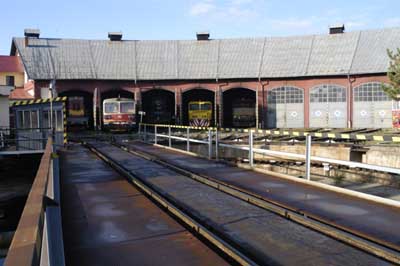 Stránky prevádzkuje
Mesto Prievidza
Námestie slobody č. 14, 971 01 PRIEVIDZA
Tel.:.+421/0/46/51 79 110 | Fax: +421/0/46/542 34 74
Webmaster
Created by © 2008 WebCreative.info
All rights reserved.