Enternainment and Free time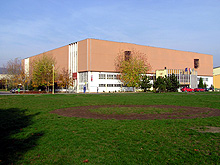 Winter Stadium
Address:
Bojnická cesta 32, Prievidza
Contacts:
+421 46 543 07 39
Managed by:
UNIPA, s.r.o.
Main operations are producing ice and providing a rink for the MŠHK (City Ice Hockey Club) to skate in. The ice rink operates 9 – 10 months out of the year for 290 active hockey players in a 330-member club. The hockey players skate in the following categories:
sport hockey classes 0 - 9, competing in regional tournaments
youth hockey, skating in the extra league
juniors – skating in the Slovak Republic 1st Division
seniors – skating in the Slovak Republic 1st and 2nd Division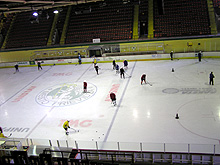 The ice rink is also used by city and district residents for recreational ice hockey games. At the same time it is also serves as a venue for teams competing inside and outside Slovakia, for international tournaments and friendly matches between squads.