Enternainment and Free time
Prievidza Airport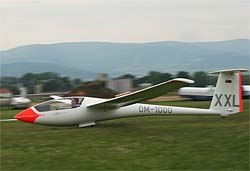 Flying in a motor airplane:
Your dreams can come true in our small Zlín Z-43 and Dynamic WT-9 sport planes. During the summer season from March to October, flights are guaranteed in a motor plane seven days a week. Unlike other recreational airports in Slovakia, which are mostly found on the outskirts of cities and villages, our airport is located in the beautiful Upper Nitra Valley between Prievidza and Bojnice, with delightful views of the Upper Nitra region from the airport.
From a bird's eye perspective, you can see Bojnice Castle, the thermal spa and one of the largest zoological gardens.
At your request, you can also fly a motorized airplane to other locations in Slovakia.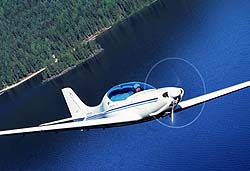 Flying in a glider:
Do you like peace and excitement? If yes, then you've come to the right address. Come float with us on upward currents high above the clouds in our motorless airplanes. How does it work? A regular airplane pulls you up to an altitude of around 600 meters and then once the glider is released, you will have a bird's eye view of the lovely Upper Nitra Valley and its dominating feature, Bojnice Castle. You can take the glider's controls, too. After the flight, we return to Prievidza Airport. Want more? In good weather you will be able to take several flights; it depends on you. Do you just want to check out how it feels to fly in a glider? A capstan will allow you to learn in the beginning. Such a flight lasts approximately 4-5 minutes and after experiencing an almost rocket-like launch and going through a few unforgettable moments between heaven and earth, you gently return to the airport. With us, your secret dreams of flying will come true.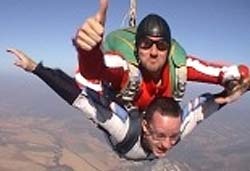 Parachuting – solo and tandem jumps
Everyone wants to jump out of an airplane, but many still don't know how.
Before the jump, an instructor trains and practices with you the steps to be taken in the airplane and during free fall. After jumping out of the plane at an altitude of 2,500 – 4,000 m, you free fall together at around 200 kph. During the jump, you are attached to your instructor by a special harness along your back. At a height of 1,500 m, the tandem pilot opens the chute and, of course, you are allowed to try directing it. While you glide magnificently to earth and before you land, your instructor will take the controls and bring you safely to solid ground. This is a sound way to relax with an adrenaline feeling, have fun, be entertained and pleasantly liven up your free time.